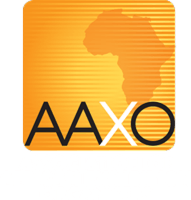 AAXO was formed as a collective platform to represent the organiser industry at large by promoting growth and development while addressing the industry's challenges. Its efforts are directed towards its mission of being the respected authority and representative of the exhibition organising industry responsible for governance, skills development and research while upholding world-class industry standards. This, in turn, is designed to be the engine that drives the African exhibition and organiser growth.
AAXO includes exhibition organisers across a range of trade, consumer and conference-driven exhibitions, namely Specialised Exhibitions Montgomery, Messe Munchen SA, Reed Exhibitions, Spintelligent, Terrapinn, SA Confex Services, TE Trade Events, Exposure Marketing, Agri Expo, Synergy Business solutions, Media 10, DMG Events, Agri Expo, Foundation for Professional Development and Velocity Vision.
With the wealth of knowledge and experience brought to the association by these organisations, AAXO has the energy and expertise to deal with the unique challenges and needs that organisers are faced with, and give them a powerful and credible voice.
AAXO aims to promote the industry, encourage people to invest and participate in exhibitions, and give members the tools and resources to run successful exhibitions.
This includes introducing a code of conduct that is fair, ethical and with remedy and confidentiality; running training programmes that improve the outcome of exhibitions; mediating disputes fairly and with sensitivity; conducting research to provide organisers and exhibitors with growth and business opportunities; engaging with government on greater recognition of the industry; and networking with relevant conference and exhibition bodies to share issues.
Throughout these and all other activities, AAXO strives to represent all its members with honesty and integrity, and to provide them with guidance and leadership.