Speakers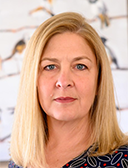 Heather Farley
COO
,
Access Intelligence, LLC
As COO, Heather Farley is responsible for the strategic operations across Access Intelligence's portfolio. In her tenure at AI, Heather has worked on more than a dozen acquisitions and countless product launches. Her expertise in both direct marketing and paid content has been instrumental in the company's dynamic transition from a traditional b2b media provider to an events-centric platform company surrounded by media to build and support the communities they serve.
Prior to becoming COO, Heather held roles as a Divisional President and Executive Vice President with the company. Heather is a recognized leader in the b2b community and has been active on both the SIIA (Software & Information Industries Association) and SIPA (Specialized Information Publishers Association) boards, holding leadership positions on both the SIIA board as Treasurer in 2018 and SIPA where she served on the Executive committee from 2015 and served as Chairman in 2017.