Speakers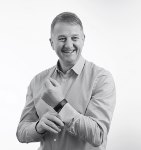 Paul Miller
As CEO of Questex, Miller is responsible for shaping Questex's growth strategy and enhancing its offerings to better serve its customers as the leading information services company focused on the experience economy.
A visionary leader with a keen ability and track record of growing businesses, Miller has a passion for creating winning cultures and high performing teams. Miller has led and grown businesses with revenues ranging from $30 to $250 million in both privately and publicly held companies. Miller was a member of the Executive Leadership team that completed the sale of Penton to Informa for $1.2B.
Prior to Questex, Miller was President of Informa's Industry & Infrastructure Intelligence where he brought a high level of innovation and creativity to help customers achieve superior ROI on marketing investments. Earlier in his career, Miller was President of Penton's Industry Group where he was responsible for a broad portfolio that includes energy and buildings, design engineering and sourcing and manufacturing and supply chain markets. Miller had a long, successful career with UBM where he held several management positions. His last position was CEO of UBM Tech where he drove the business unit into digital content and services, as well as international expansion into Europe, Asia and Latin America. He started his career with Reed Business Information.
Miller is a Member of the Chartered Institute of Marketing (MCiM). Miller earned a B.A. (Hons) in Communication Studies from Sheffield Hallam University (UK) and graduated from Chartered Institute of Marketing with a Diploma in Marketing.