Speakers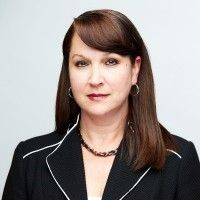 Rachel Wimberly
EVP, Business Development and M&A in the U.S.
,
Tarsus US
Rachel Wimberly started her career after graduating from New York University with a Masters in Journalism and landing her first job writing at CNN Business News in New York for "Moneyline with Lou Dobbs" and international updates.
From CNN, she moved to Santa Fe, N.M., and wrote business news for The New Mexican, before transitioning from news to film and after a move to Los Angeles. Wimberly led feature film development for Riche/Ludwig and Eagle Cove Productions and worked on six feature films with a first-look deal at Warner Brother.
Journalism's siren call lured her back to working for The New York Times in North Carolina, writing on troop movements during the Iraq War.
Back in L.A., Wimberly continued her journalism career as a reporter for Variety magazine covering entertainment news, before taking a position as senior editor for Tradeshow Week magazine.
Once TSW closed in 2010, she was brought over to Trade Show News Network (TSNN.com), where she launched six newsletters and web site, under the TSNN brand, as well as the www.CorporateEventNews.com and a weekly newsletter more recently.
Now, she has transitioned once again, recently named EVP, Business Development, Tarsus US for TSNN's parent company, Tarsus Group.
Wimberly is a member of the International Association of Exhibitions and Events, Society for Independent Show organizers and UFI, The Global Association for the Exhibition Industry. Her Twitter handle is TSNN_Rachel.